Kingdom Playroom Puzzle
Age Appropriate Puzzle

The Rainbow Infinity Puzzle comes with 70 pieces in total, but for toddlers and preschoolers, you may want to limit the number of pieces you offer to them.

Pattern Making

When you first present the puzzle to your kid(s), allow them full freedom to explore. It does not come with instructions or patterns to follow, because the intention is for children to think creatively.

Early Numeracy & Literacy

For preschool or first year of school, you can practise letter and number recognition by writing on the puzzle pieces with any non- permanent marker like dry erase or chalk markers.

Geometric Expansion Pack

The new Geometric Expansion Pack allows you to create even more complex shapes. Here are a few things you can make with the Circle Pack and Triangle Pack.

source from www.kingdomplayroom.com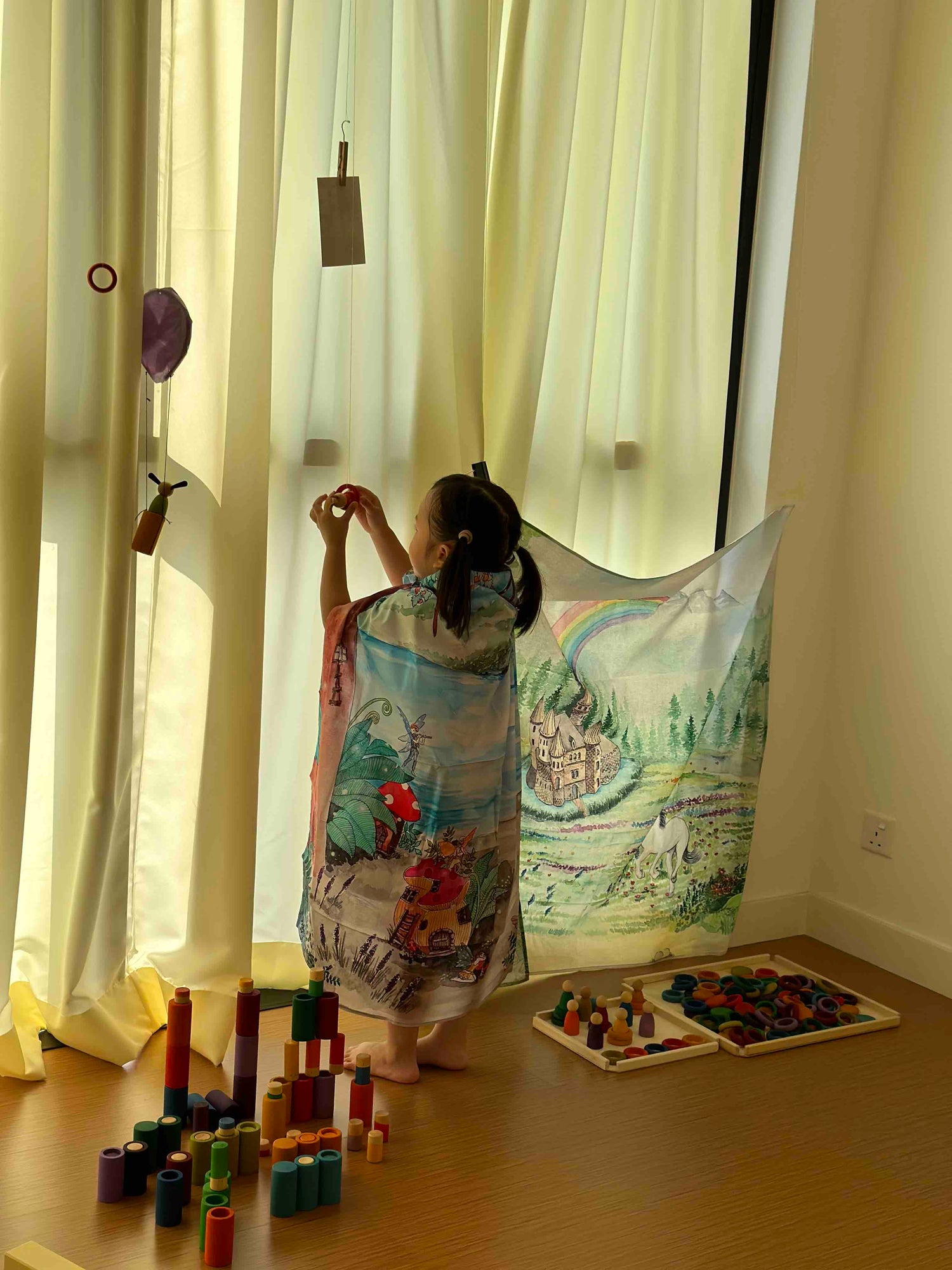 CHILDREN SEE MAGIC BECAUSE THEY LOOK FOR IT
At Clap Clap Hands, we encourage parents to create a comfortable and safe play space which promotes creativity and fun learning at home. We noticed the need in providing our little ones with an appropriate environment that is well equipped with daily essentials and toys which could help them acquire new skills.
Our Story
Clap Clap Hands Workplace
You may now choose "pick up" at check out.
Pickup hours: 11AM - 1230PM & 2PM - 430PM (Tue - Fri)
If you'd like to view our collections, we are available:
11AM - 4PM (Sat - Sun)
Please WhatsApp us at 0123721322 or DM us at @clapclaphands to book your viewing slot. 
Address: The Hub @ SS2, Block C, 38-07, Jalan Harapan, Seksyen 19, 46300 Petaling Jaya, Selangor